Sarasota Event Photography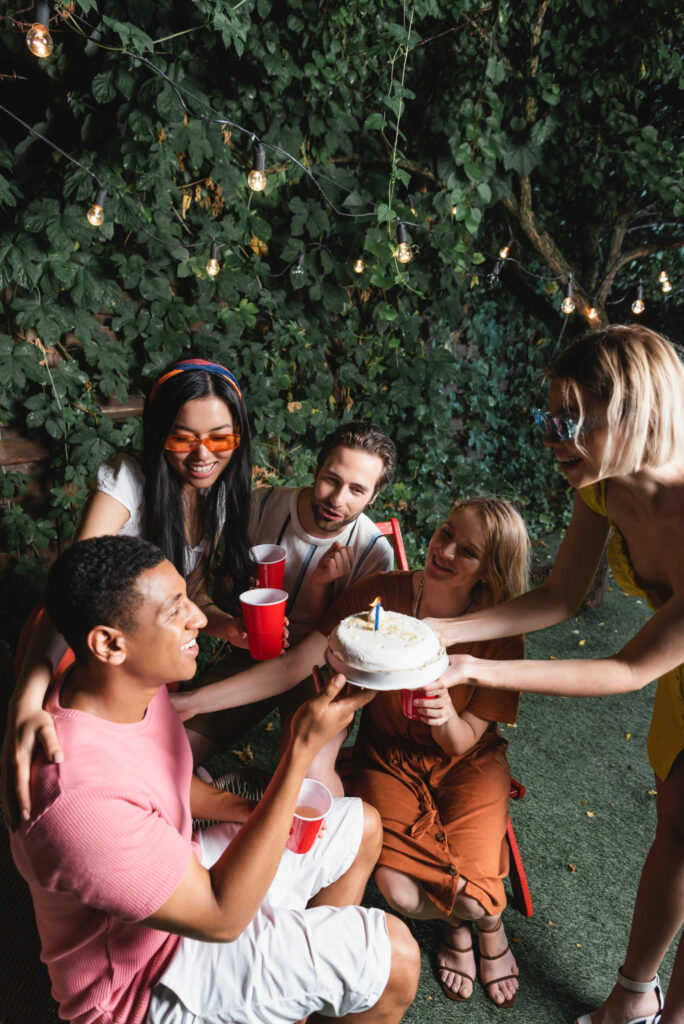 We make your special event last forever!
We have the professionals and experience to make that happen. Let us capture your most precious moments from beginning to end. We have the capability to follow you throughout your day, shoot guests, décor, and candid moments that keep your special day alive.
We have a variety of packages available to choose from, depending on your desire. Our photographers can capture your event in one location or several. Events can range from a product launch, business opening, wedding, anniversary, or baby shower; just, to name a few.
We offer consultations by telephone or in person, allowing you to discuss with your photographer the event you would like to capture. You can ensure that your event will be made everlasting, as our event photography focuses on not only the most important occasion but the tiny, beautiful details that go into making it unforgettable.
What Does an Event Photographer Do?
Event photography is a specialty, focusing on taking pictures of large-scale events. The goal of an event photographer is to capture the highlights of the gatherings. Event photographers can be hired for any significant event with its photos being used for social media, announcements, promotional material, or simply for your collection.
Event photographers have experience working in a variety of locations whether the occasion takes place indoors or out. Photographers ensure that there is a balance between candid photography and formal images when shooting your special day.
Our Event Photography Portfolio
Why You Should Hire an Event Photographer
Hiring an event photographer is crucial in commemorating your special event. There are various reasons to hire a photographer for your occasion, and when choosing to invest in even photography, these reasons should be taken into consideration.
Event photography offers great content. Social media is becoming a vital tool for marketing and preserving memories. If you're using a photographer for a business occasion, using the photos as content will allow you to showcase your business in a candid manner.
Event photography can be used as a reference when planning regular events. Your business may have an annual holiday party, and you can look back on your photos to determine the decoration style, and catering you've used to plan for future parties.
Hiring a professional to capture your special day will allow you to have quality and creative photos. Your photographer has the experience to capture moments with different lenses, lighting, and angles, that you may not otherwise get from a guest's smartphone. Photographers will use their skills to make shots look more interesting, and to capture genuine expressions.
The event photographer will be able to take those photos and select the best shots. Photographers have the experience and time to highlight important details, through the editing process, that you may overlook if taking the photos on your own. They will use editing software to make adjustments and will take the time to review each special aspect, ensuring that you are getting the best quality photo.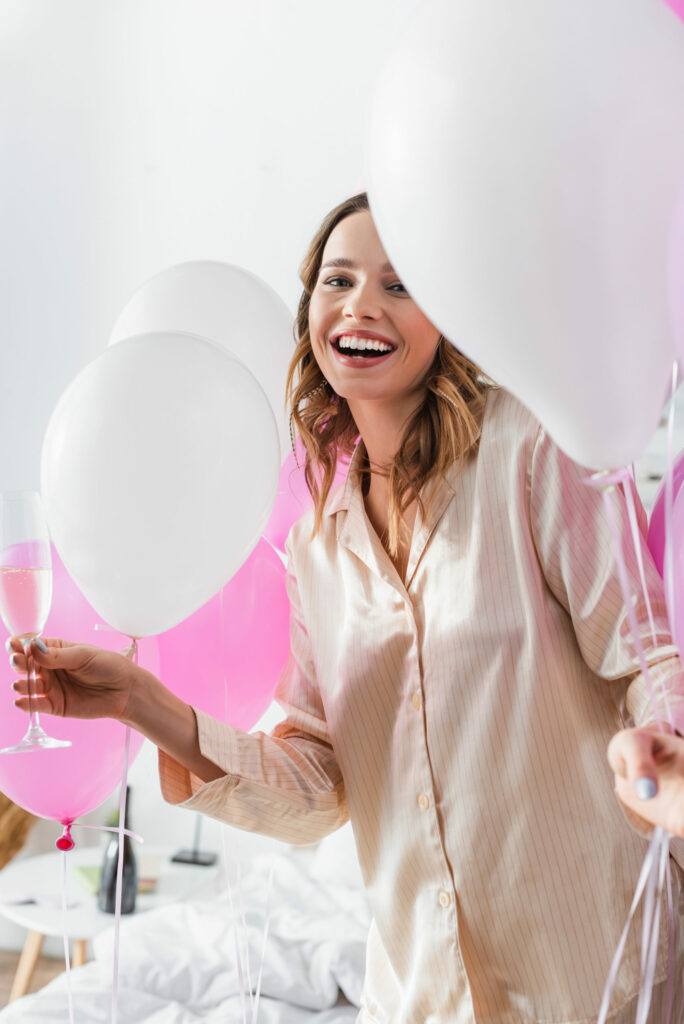 You have the chance to free up your time when you trust your photos in the hands of an event photographer. Not only do they have the equipment and editing tools to complete the job, they also have the time to focus solely on your product.
When you invest in an event photographer, you also have the chance to impress your guests and those you show the finish product to in the future. If you're always the one who is behind the camera, now is your chance to be in front and in the spotlight.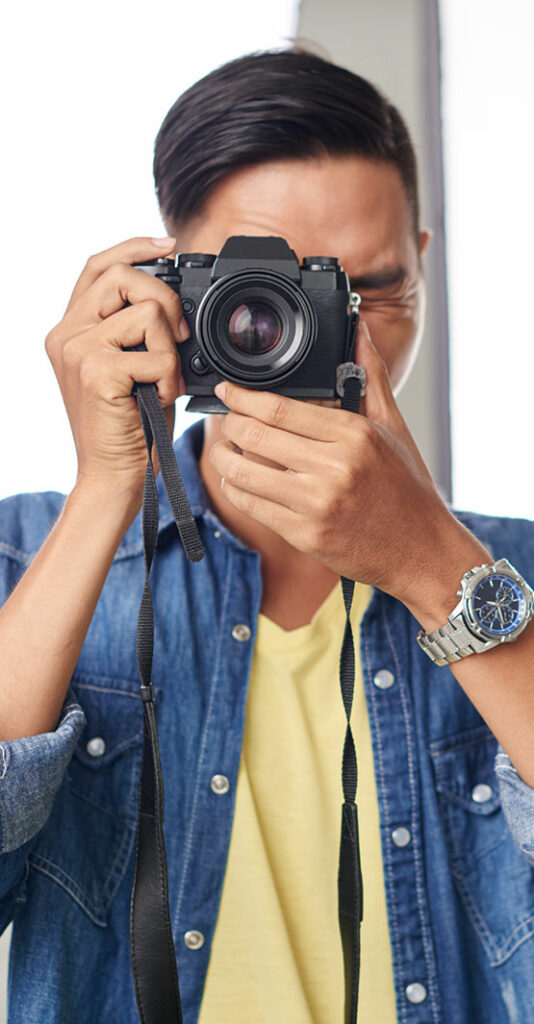 Why You Should Hire an Event Photographer
So, you made the decision to hire an event photographer, now the next step to take is to choose which photographer to hire. There are a few items to keep in mind, before choosing an event photographer.
Do not be afraid to ask to see a photographer's portfolio. All professional photographers should have a portfolio, whether it is online or in print. Photographers should be prepared to offer samples of their work when discussing working with you. Just like an employer would request a resume, showing relevant experience, as a potential customer, you have a right to see sample work.
In addition to requesting to see a photographer's portfolio, requesting references is crucial too. A portfolio only captures one aspect of the photographer, but you want to also know how they present themselves at your event and get a sense of their professionalism.
One detail that may be overlooked when hiring a photographer for your event is insurance. Ask if the photographer has insurance, so, you have an idea of what you may be liable for in the event something happens at your occasion.
Having notes prepared, prior to speaking with potential photographers for your event is beneficial. You can write down ideas of style, what packages you may be looking for, and other questions you may have for your photographer. This will help to keep you organized when making your final decision.
Questions on Event Photography
Any event that is special to you! These can be personal events such as weddings, baby announcements, anniversaries, graduation parties, family reunions, or holiday parties. Event photography can also be used in a professional setting, such as, a business launch, corporate party, product launch, ribbon cutting ceremony, team building exercise, or candid shots.
This depends on your event and when you want the photographer to start. The session can last for as long as the event does, or your photographer can capture preparation and tear down of the event as well. This all depends on what you are looking for, and what you and your photographer agree to.
This would depend on how long you would like to hire the photographer, what you expect to be included in the materials you receive, and the location. SRQ offers different packages to choose from. You can discuss your options, during your consultation, to determine what package will best fit your budget.